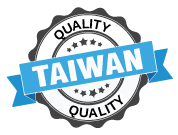 Spec
True 4K Pro AV solutions with High Dynamic Range (HDR10) technology is the trend of high-definition video that delivers the ultimate visual experience with exceptional sharp and vibrant video quality. ATEN's VM6404HB True 4K HDMI Matrix Switch with Scaler is compatible with the latest True 4K video resolutions of 4096 x 2160 / 3840 x 2160@60Hz (4:4:4) and HDR10, guaranteeing crystal-clear images across four displays. The VM6404HB supports 4K@60Hz, HDMI 2.0, and HDCP 2.2 and features eamless Switch™ that employs an FPGA matrix architecture that ensures continuous video streams, real-time control, and stable signal transmissions. With a built-in high-performance scaler, the VM6404HB easily converts various input resolutions into various output display resolutions, giving viewers the best video and picture quality across all displays. The
switch integrates video wall functionality with an easy-to-use web GUI that lets you create 8 connection profiles that can be customized into different video wall layouts. The VM6404HB is an ideal solution for applications that require multiple HDMI displays with multiple HDMI sources to be conveniently set up – such as for stage presentations, digital classroom, video conference rooms, and any installation that requires real-time synchronization.
FEATURES
4 x 4 HDMI input/output connections
Multiple Control Methods – system management via front-panel pushbuttons, IR, RS-232 control, and Ethernet connection for web GUI or Telnet
True 4K Resolutions – handles uncompressed video resolutions up to 4096 x 2160 / 3840 x 2160@60Hz (4:4:4)
4K Scaler – features a 4K video scaler to convert input resolutions to the optimum display resolutions
Seamless Switch™ – features close-to-zero second switching for continuous video streams, real-time switching, and stable signal transmissions*
Video Wall – allows you to create custom video wall layouts via intuitive web GUI*
True 4K EDID Expert – selects optimum EDID settings for smooth power-up, high-quality display, and use of the best resolutions across different screens
FrameSync – prevents image tearing by synchronizing the scaler output frame rate to the input signal frame rate
Audio-enabled – HDMI audio can be extracted to stereo audio
HDMI (3D, Deep color, 4K); HDCP 2.2 compatible
Consumer Electronics Control (CEC) support
ESD protection for HDMI
Rack-mountable (1U design)
*Note:
1.When Seamless Switch™ is enabled, 3D, Deep Color, or interlace (i.e., 1080i) formats will not be supported. To use these formats, make sure to disable Seamless witch™.
2. Videos may not display within range when Seamless Switch™ or Video Wall is enabled, in which case please adjust the display settings on your device.
SPECIFICATION