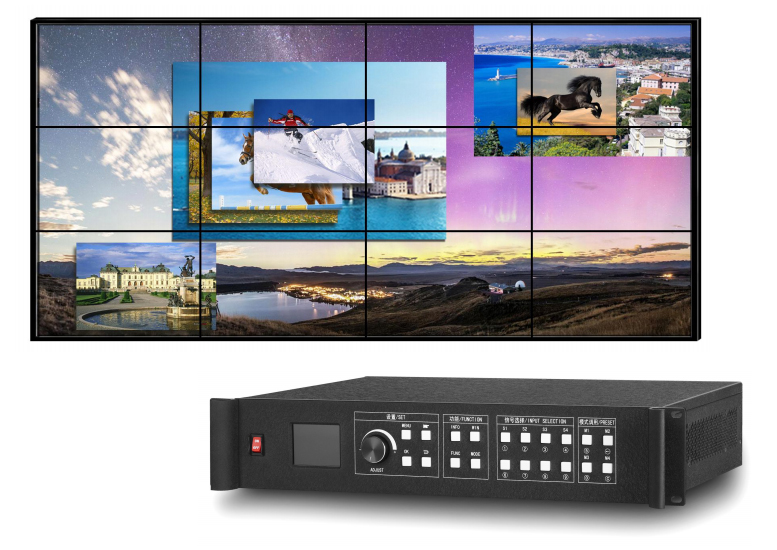 คุณสมบัติ
Support arbitrary stitching of up to 12 LCDs or DLPs
8 DVI-U inputs (DVI-U supports DVI/HDMI/VGA/CVBS)
Arbitrary layout of 8 images
Keys and color display screen on the front panel, allowing quick setting without software installed
Support signal echoing and view real-time input and output signals by software, enabling WYSIWYG
All 60Hz image processing, achieving smooth and non-tearing images
Support output port mapping, allowing blind mating
MULTIPLE SPLICING MODES
ARBITRARY DISPLAY OF 8 IMAGES
Simultaneously display 8 same or different signal images on the splicing screen, and size, location and hierarchical relationship of each image can be adjusted independently.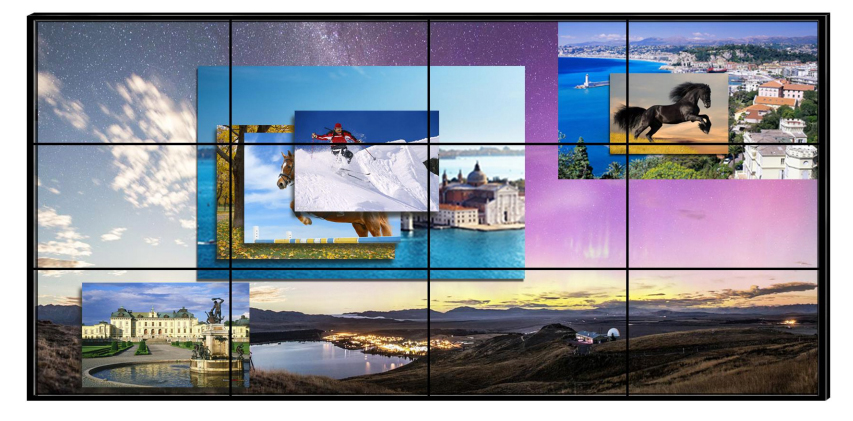 8 DVI-U INPUTS
Equal to DVI-I, DVI-U, however, increases flexibility and may cover multiple digital and analog signals. MW3812 supplort 8 DVI-U inputs, which can receive DVI, HDMI, VGA and CVBS signals.

BLIND-MATE
Support output port mapping, allowing blind-mate MW3812 supports output port mapping, allowing casual connection of 12 output ports without considering the physical and logic locations of the display unit. Users can directly adjust logic locations through equipment or soft keys to make the splicing wall display images correctly.
ETHERNET MONITORING AND PREVIEW
Users may obtain the real-time signals of MW3812 by means of the control soft keys in the computer, including the output images and preview of input signals. In this way, users may complete edition of the visualized display templates, thus realizing WYSIWYG software operation.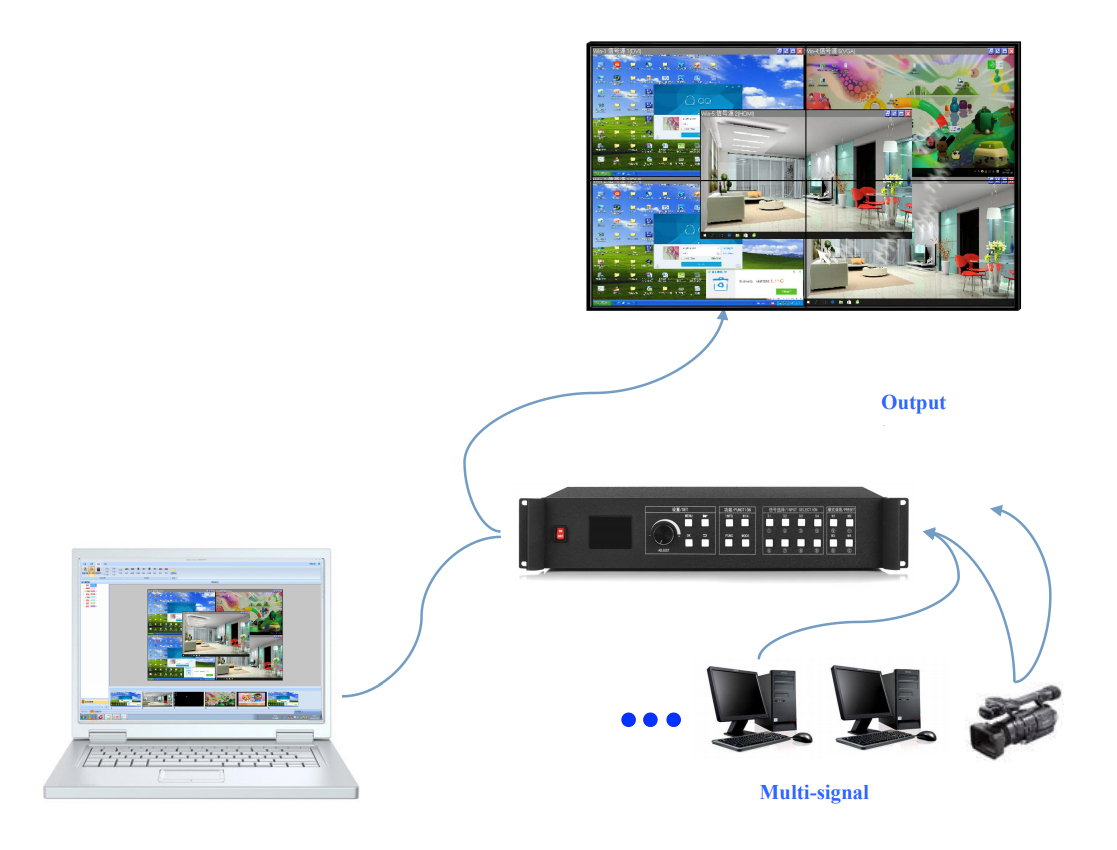 FULL 60HZ IMAGE PROCESSING
MW3812 provides full 60Hz perfect outputs that effectively resolve dynamic image ghosting caused by the low frame state and present sharp dynamic images.

SEAMLESS TRANSITION
Seamless Switching Between Signals Support fade-in fade-out special effect or instant seamless switching of any signal, eliminating black frame, blue screen and so on.

OUTPUT PORT COLOR CALIBRATION:
MW3812 Support output port color calibration, which is divided into brightness calibration and contrast calibration, realizing independent adjustment of 12 channels of output, and effectively solving the problem of LCD/DLP screen color difference.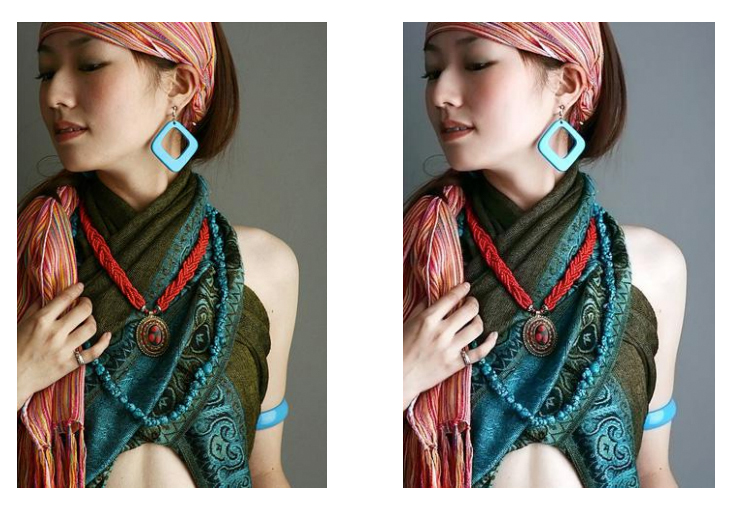 ENGINEERING LOCK
Support engineering lock function, and could set working hours. After the scheduled time is reached, it is required to enter the unlock code to use. In use time, if failed to unlock timely, the device will be locked, and no other operations could be conducted except entering unlock code. The device has no output during locking process.
SPECIFICATION